Needle and Yarn Tote
My new knitting bag arrived today!!! It is wonderful and big. It will hold all of my knitting projects without being too heavy. Plus it comes with a really cool needle case which I forgot to photograph. Thank you
Jessica
and
Suzy
for letting me copy you.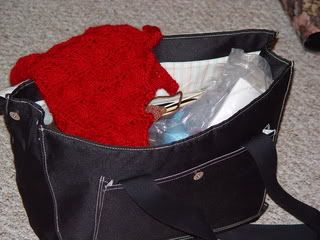 I went to a Lynnwood Stitch N' Bitch meeting this evening. We had a wonderful group of people show up. I worked on my Retro Rib Socks, which are taking me way too long to knit. I may switch to the magic loop method instead of the DPNs I am using.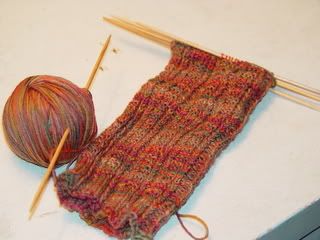 I love knitting socks with Lorna's Laces. I have some more Lorna's yarn in my stash to make another pair of socks, if I ever get these finished.