Tonight I went to a Purly Girls meeting on Queen Anne. There were lots of FO's and lots of great projects being worked on. Here are a few of them: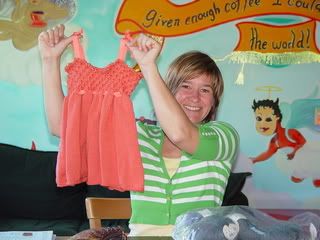 Katie finished "Crumpet". Isn't it cute! It makes me wish I had a little girls to make that dress for.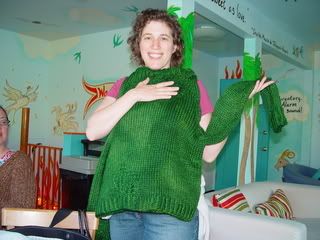 Jessica
finished knitting and dying"Leaf Lace Sweater". I love the color and the lace too!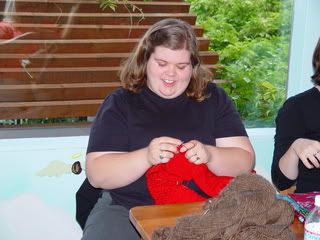 Suzy
is working on a top from
Stitch N' Bitch Nation
. I don't know what it is called, but it is a shawl like garment. It has a beautiful lace pattern on it. It seems like everybody is knitting lace these days, maybe the warmer weather makes people want to knit lace?