Christmas WIPs
Today I worked on some Christmas WIPs before I went to Scott's moms house for a yummy Thanksgiving dinner. The first thing I worked on today was Baby Bobbi Bear, which will be a gift for my best friend's little boy who is 1 month old. They live in Texas, so I couldn't really knit anything for him to wear. These bears are so cute, I couldn't resist. We'll see if I can make something that comes even a little bit close to the ones on the pattern.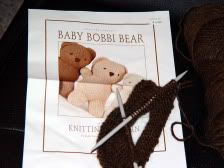 The other project I worked on was the Irish Hiking Scarf, a birthday present for my mom. I've made some progress since my last picture, but the present is now a week late so I need to finish it ASAP.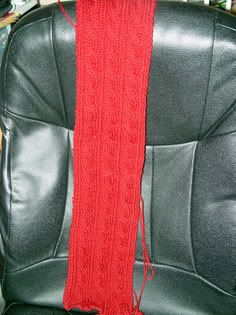 Hope everyone has a nice Thanksgiving!