Summer of Lace Continues
Finally I am able to get back to my lace project of the summer! Ene's scarf has been such fun to knit. I am on the 12th row without any major troubles, (if you know my history of knitting lace you would know what a major accomplishment this is). I really like the nature spun I am using, it is so soft.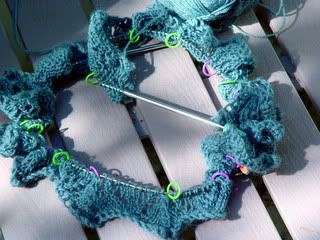 Here is a photo showing the pattern a little more detailed. Sorry for the bad photos, I took them on my deck without using the flash. They came out a little dark.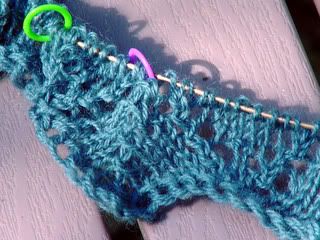 I decided that while I am on vacation the projects I will be knitting on will be ones for me. Next week I will get back to the project I need to do for others. I'm having a great time so far!