Fund Raiser of the Knitting Kind
I am selling my unfinished Armagh Sweater from
Alice Starmore's Celtic Collectin on Ebay.
It has been knit in Lion Brand yarn, and I think I have enough skeins left to finish. If not, they still sell the yarn and the same colors as well. One sleeve has been started. Left to knit are the two sleeves and neckline.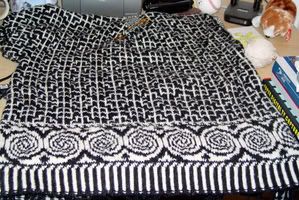 I began knitting this sweater in 1997 when I went to Latvia in the Peace Corps. I am planning on donating the earnings from the sweater to the school that I taught at in Ugale, Latvia.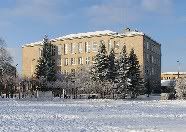 The schools there do not have any money, still use books from the Soviet Union and most students do not graduate. I am hoping that the school will be able to use the money I send to buy new books. If you would like to see the listing go to
Ebay
.